Tantra festivals are growing in Europe as people increasingly look to expand their sexual horizons and embrace a deeper sensuality in their relationships.
But what is a tantra festival?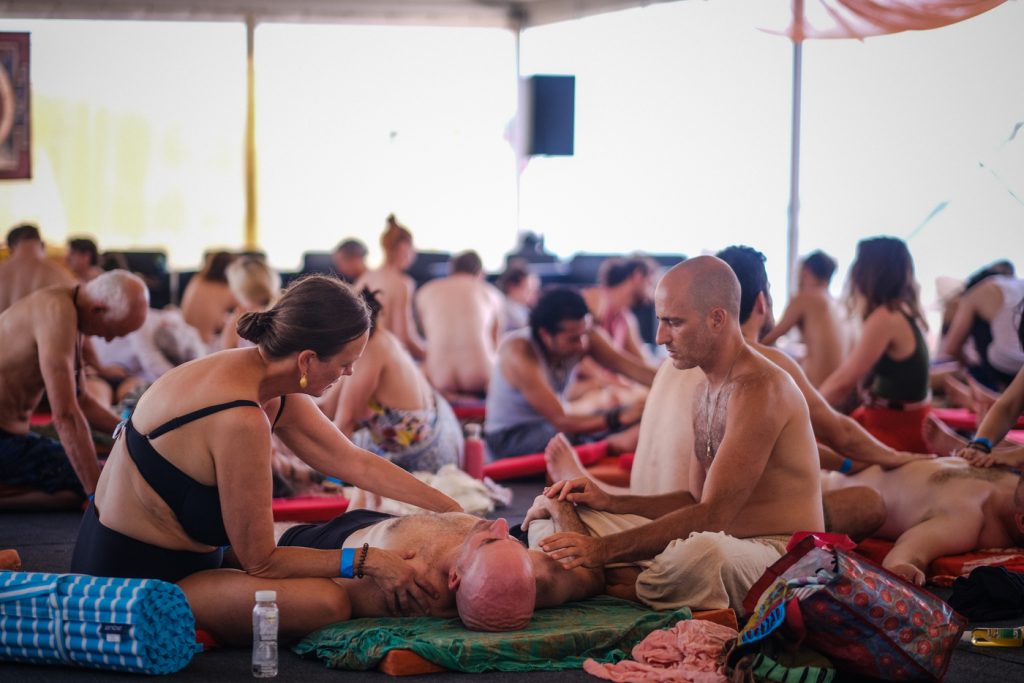 If you're just looking to get laid then Tantra events probably aren't for you. We've nothing against meaningless sexual encounters (as Woody Allen said: "Sex without love is a meaningless experience, but as far as meaningless experiences go it's pretty damn good.") but you're better off getting drunk and lucky at a bigger festival if that's what you're after.
Tantra festivals instead emphasise presence, connection and intimacy through sex. Some require you to come with a partner while others are open to individuals but make sure there's an equal balance of women and men.
January
February
April
May
June
July
August
Tantra for Lovers 10 – 16 August, Tui Teraz, Poland
Awaken As Love Tantra Festival 14 – 19 August, Meeuwenveen, Holland
Sadhaka Tantra Festival 15 – 22 August, Orsennes, France
Tantra 4 Gay Men TantraLove Festival 28 August – 1 September, Glastonbury, UK
Impulse Festival Saint-Pierre-de-Maillé, France (dates to be confirmed)
Tribal Tantra Festival Somerset, England (canceled)
October
November
And if that's not enough for you, here is a list of some international tantra festivals going on around the world.