Tantra festivals are growing in Europe as people increasingly look to expand their sexual horizons and embrace a deeper sensuality in their relationships.
But what is a tantra festival?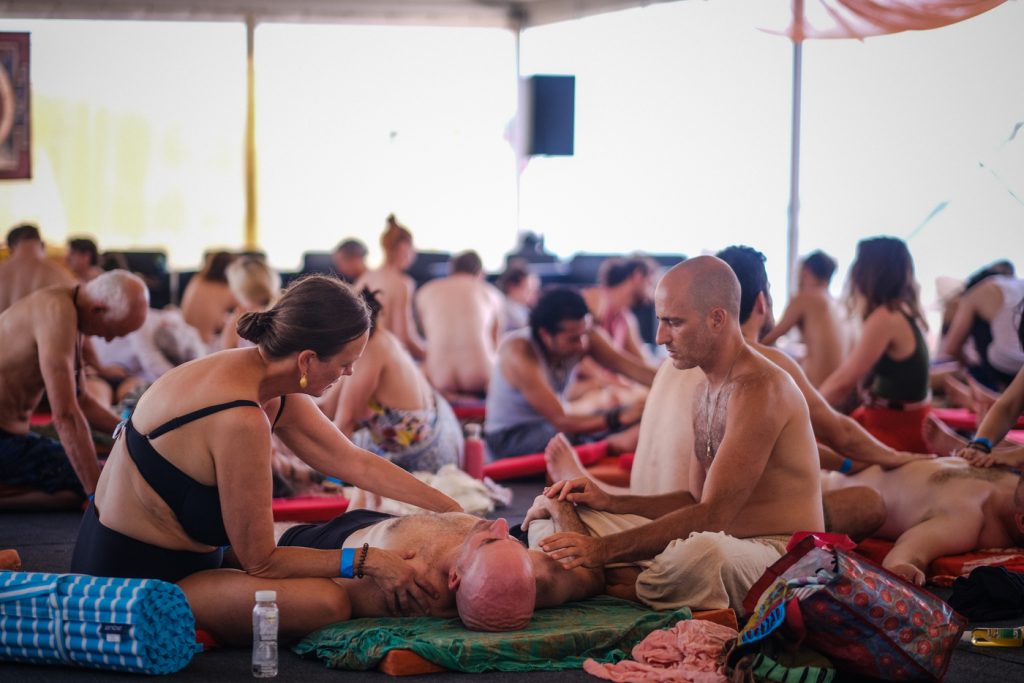 If you're just looking to get laid then Tantra events probably aren't for you. There's nothing wrong with that but you're better off getting drunk and lucky at a bigger festival if that's what you're after.
Tantra festivals instead emphasise presence, connection and intimacy through sex. Some require you to come with a partner while others are open to individuals but make sure there's an equal balance of women and men.
January
February
April
May
June
July
Czech Tantra Festival 2 – 6 July, Vysočina, Czech Republic
High on Life Tantra Festival 15 – 18 July, Tallinn, Estonia
Baltic Tantra Festival 15-18 July, Ratnieki, Latvia
"The 4th Baltic Tantra Festival in Latvia gathers hundreds of people from all over the World to join 4 days of Sexuality, Meditation, Dance and Celebration. The journey will be guided by World renown and highly experienced Tantra teachers."
The Tribal Vibe Village Retreat  24 July – 1 August, Denmark
A tantra festival with a difference. "Would you like to feel the incredible and vibrant magic 100 generous human beings can generate in a sensual and authentic tribal environment?"
Angsbacka Tantra Festival 26 – 31 July, Molkom, Sweden
August
Sexsibility Festival 3 – 8 August, Ängsbacka Kursgård, Sweden
Tantra for Lovers 10 – 16 August, Tui Teraz, Poland
Awaken As Love Tantra Festival 14 – 19 August, Meeuwenveen, Holland
Sadhaka Tantra Festival 15 – 22 August, Orsennes, France
Impulse Festival 18 – 22 August, Saint-Pierre-de-Maillé, France
Tantra 4 Gay Men TantraLove Festival 28 August – 1 September, Glastonbury, UK
Tribal Tantra Festival Somerset, England (canceled)
September
October
November
And if that's not enough for you, here is a list of some international tantra festivals going on around the world.