Here's a small list of festivals and events in Denmark:
Fanø Free Folk Festival will be celebrating its 10 year anniversary in 2019. They offer free folk and outsider music in beautiful Fanø. It is held in July.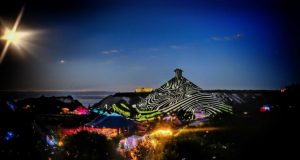 Borderland is a collaborative community where you can co-create events with like-minded people. It is only open to people who will create and add something to the community. It is also held in July.
Copenhagen Yoga Festival is a short festival in which you can try different genres of yoga and meditations. It is usually held in August.
Bigger Festivals in Denmark
Other festivals and events in Denmark that we can't necessarily vouch for include:
Food Festival sounds pretty nice for sure. It is known as the biggest food event in Northern Europe and attracts around 30,000 visitors each year. You can discover new plants for cooking, catch your own fish or taste beers. It is in September.
Classic Race Aarhus is a must-see if you're a lover of cars from 70s, 80s and 90s. You will be watching unique, historic Formula 1 cars race in Aarhus. It is in May.
Aarhus Festival offers art, gastronomy and music for ten days around the streets of Aarhus. It starts in August.
Other festival lists
Here you can find a summary of music festivals in Denmark.
Maybe you'd fancy some performing arts events in Denmark.