Here's a small list of festivals and events in Croatia:
Ekodrom Festival Face painting, music, dance, juggling, foraging, hooping, camping… All part of Ekodrom Festival. They haven't announced dates for this year and we're not sure whether they'll be back but we're crossing our fingers. It is usually held in June.
Outlook Festival is a big beach party with many live sets. This year will be their final year in Fort Punta Christo. It is held in September.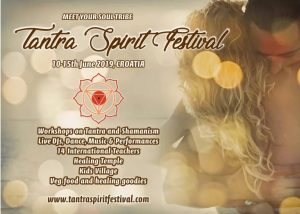 Tantra Spirit Festival is offered by teachers of Tantra and Sacred Sexuality. It is mainly a Tantra gathering but there will also be musical and dance performances. It is held in June.
Croatian Hula Hoop Convention Ahh those fire hoop skills! It looks more like a flow arts festival with a concentration on hula hoop and they have teachers of aerial ring, acroyoga and many more. It is usually held in August.
Modem Festival 2019 (Momento Demento) offers creative psychedelic art and music to go with it. If you are looking for a tribe to dance with and get introduced to new tracks, it may be wise to check it out. It is in August.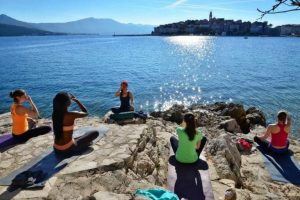 4 Day "Mediterranean Wellness" Yoga Yoga? Check. Beautiful island? Check. Like-minded people? Check. It is held in April.
Bigger Festivals in Croatia
Other festivals and events in Croatia that we can't necessarily vouch for include:
Špancirfest is the oldest street festival of the country. It welcomes many international and national artists of different genres of music. You can also walk around and watch many street events such as performing arts and exhibitions. Bonus? Street food festival. It is in August.
Motovun Film Festival presents independent movies that had a hard time finding their place in theaters. You can catch both domestic and foreign production during the festival. It is held in July.
Pannonian Challenge is a unique one. It is an extreme sports festival. You can think of it as a Croatian X Games. It is held in June.
Other festival lists
Here you can find a summary of music festivals in Croatia.
And here is a page if you're into galleries, museums and the performing arts in Croatia.