Join the 10th-year celebration of Italy Contact Fest in Gaia, Italy. An experienced lineup of contact teachers will take you on a transformative journey of intensive dance workshops, jams, and classes. Explore contact practice while camping or sharing the 1.400 mq space within the inspiring ecovillage.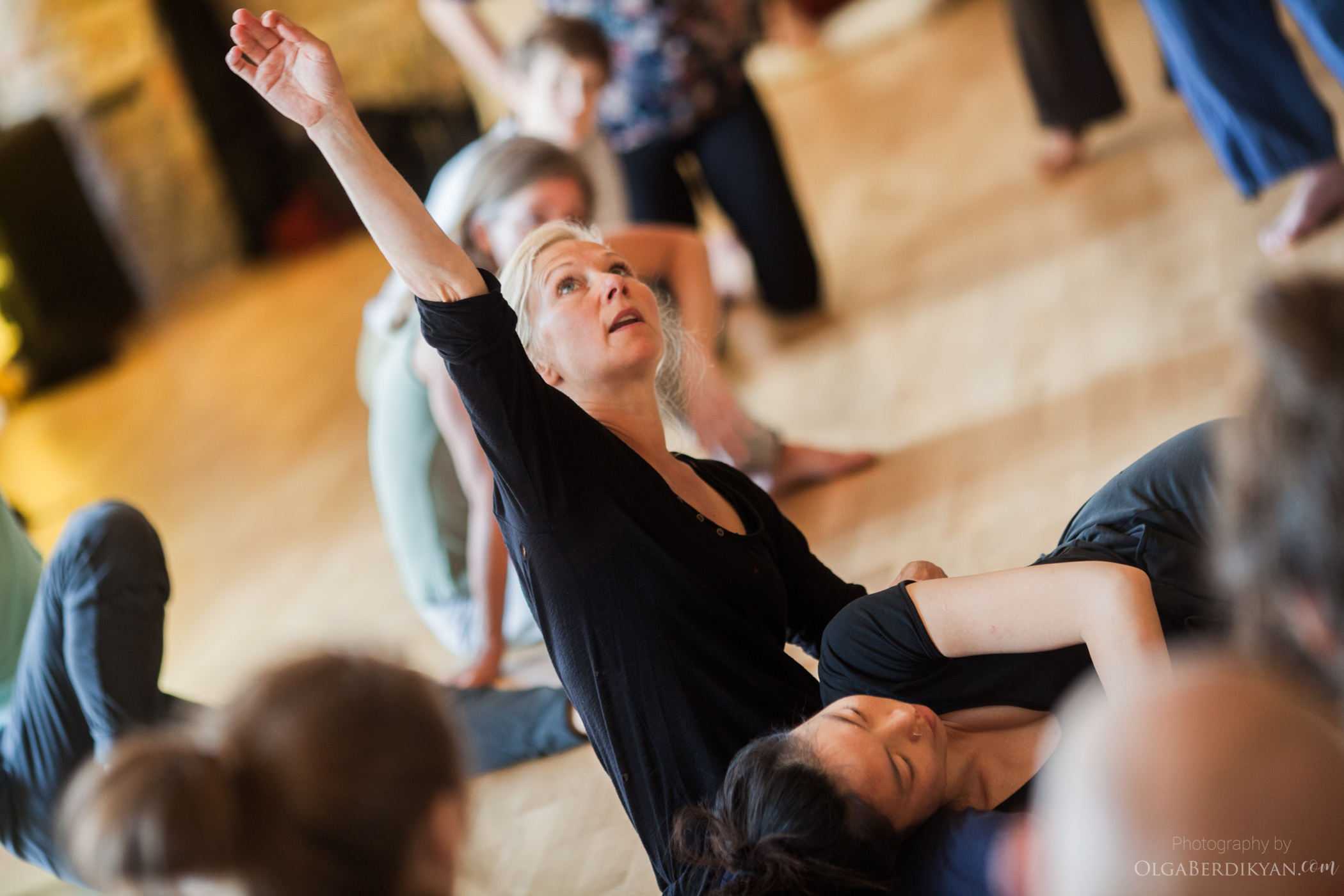 The festival organizers say:
"Take it from here, constantly faced with ever changing environments, improvisation is all we can do. Given scores (tasks, games) for framing the endless possibilities of focusing our attention, we can build awareness of how we do what we do, why we choose what we choose. We can see and be intentional about how all these actions communicate something of ourselves to the world, to our partners, and to our own life."
"From Zero to Flying We will start with contact and body awareness then work with principles and techniques that support freedom of flight and expression. (Pleasure –> Technique; Somatic> Acrobatics). That is: we start at zero to redefine what is contact—to ourselves, others, reality, gravity. We will practice flying, catching, landing, fluid acrobatics, deft maneuvers. For the acrobatics everyone will work at their own level and will learn best by building group safety and trust."
"Relationship with the floor as a support for my dance The wonderful dance of earth & air: a recipe for courage and freedom. The deeper my own body meets the floor and understands how to work with it, the safer I feel working with another body in flight. The security gained in the air, arrives with the ability to land and soften into the floor safely and with ease. It's just like that; when the ground is stable, you can have courage to fall. When you can meet the floor with friendliness and softness, you can rise out of it without knowing or grasping at how it will all unravel. "
"YES! Yes, no, maybe. Finding our boundaries, communicating verbally and non verbally, creating the dance we want, building a community based on respect, consent, acceptance and inclusivity. There is a new culture building in the CI community focused on consent. Bringing the new waves of the West, we explore a new perspective of jam and contact practice. Yes! You! Yes, connecting with body, self and the present moment. We are focused on the senses and embodied empowerment, but not too serious. "
"Sea, Raft, The Sailor Using the metaphor of the sea, raft, and the sailor we will explore the dynamics of dancing, support, and flights in trios. We will investigate the quality of the sea to practice relaxation and surrendering the weight and tone of the body. Through the exploration of the raft, we will work with tonic labyrynthian reflex to build structure, clarity, and confidence when offering support. As a sailor, we will find the balance between the forces of gravity, curiosity, and continuous change."
Learn more about Italy Contact Fest!