We run yoga retreats in the Sahara Desert in Morocco and people come along expecting it to be a holiday in the sand dunes.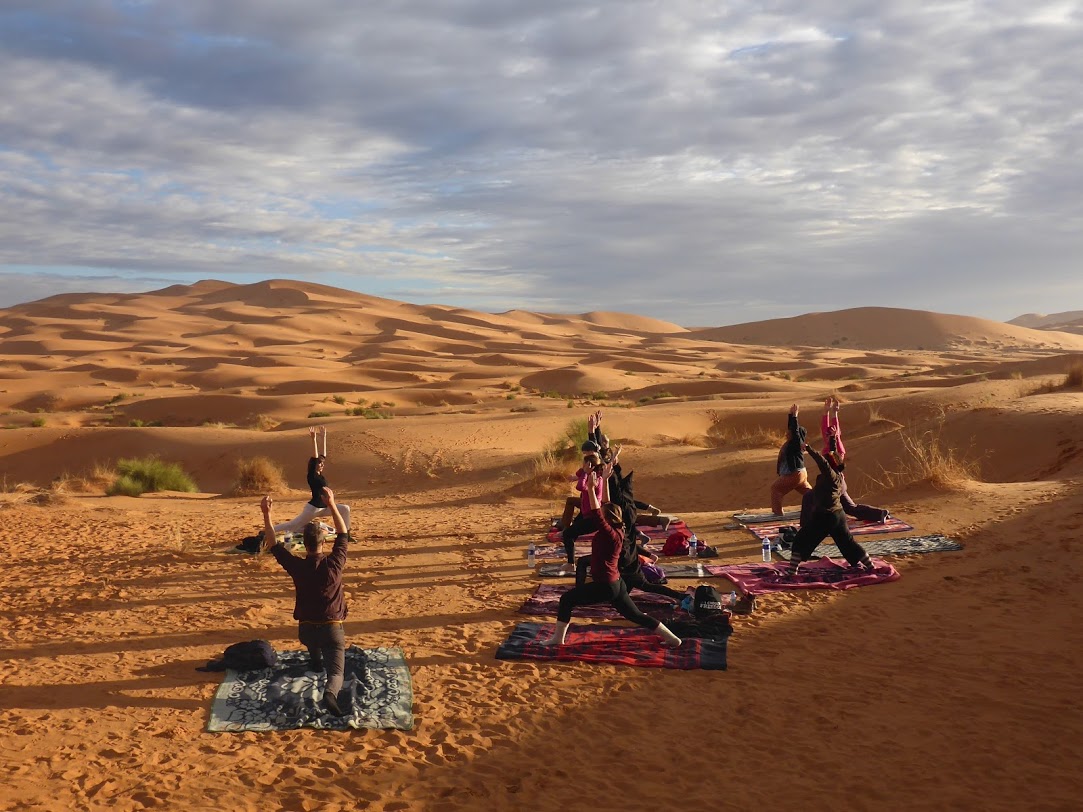 A few days into the retreat they find their hearts opening, their faces softening and a sense of wonder falling on the group as we share our stories, sing together, help and support one another as we confront what's going on in our lives.
Yes, the yoga classes are good, yes, you'll learn a lot by expressing yourself with your voice and body in new, creative ways but the overall retreat experience is closely tied with the group energy and the magic of the desert itself.
Everyone comes back a different person.
Learn more about the Sahara yoga retreats!