As the title suggests this retreat serves as a detox retreat to cleanse your mind and body in addition to integrating healthier habits to your life and diet. So if you need that "something" to start over again, this may be it.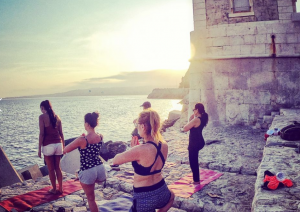 The retreat organizers say:
"Do you wish to change your life, and give it a new start? Find your balance with Vitality Concept, your personal development stay!
This detox week will give you a metabolism-boosting and will help scrub your body clean while removing toxins and extra body fat.
Ideal for people looking for a new start and eat clean again.
A week-long stay combining yoga, sport, and detox in the heart of the beautiful city of Nice, the perfect combination of fitness, well-being, relaxation and tourism in a luxury setting.
At the end of your stay, you will feel full of vitality, centered and recharged."
Learn more about the 8 Day Vitality Concept Yoga, Fitness, Nutrition, & Special Detox.