If you are one of those people who save money to escape to Spain or Portugal to surf and relax, you may like this one. If you are a beginner, don't worry! They have yoga and surf classes for all levels.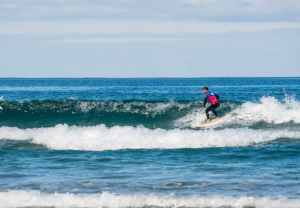 The retreat organizers say:
"Join us to disconnect from your busy city life and reconnect with yourself and be with Nature! Beware: this could change your life forever…
This surf & yoga retreat is located in Famara, in the natural reserve of the Chinijo Archipelago, on the north shore of Lanzarote, Canary Islands, also known as the European Hawaii.
Here you will discover a truly unique landscape made of deserts, volcanoes, blue skies, crystal-clear waters and unspoiled coastlines. You will feel the magnetic attraction of the island as soon as you step out of the plane."
Learn more about the 7 Day Surf & Yoga Trip in the Canary Islands, Spain.