If you wanna learn unique new skills this retreat may be a good option. They have a very rich program. And did we mention that you will be sleeping in a Lotus Yurt? They have dates available all year round.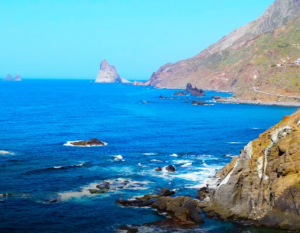 The retreat organizers say:
"Our retreats are especially tuned in on your needs. You are looking for a personalized program that brings you moments of reflection, reconnecting with nature and your inner self – your human nature -, tranquility, space, and freedom. In that case, we have the perfect retreat for you! We offer you a range of options and, together with you, we compile the ideal program for your needs.
This program can consist of personal guided or silent meditations tuning in on the issues you want to address, a hike on our 12 hectares of natural reserve with a stunning view over the ocean, Universal Energy and / or Ho'oponopono treatments, Human Design chart readings, a family or energy constellation."
Learn more about the 10 Days Disconnect-to-Connect, Digi-detox, Meditation, Nature & Customized Coaching in Tenerife.