Canceled in 2021
Der fliegende Teppich (The Flying Carpet) organizers say (according to Google Translate):
"The Flying Carpet exists since 2015. At that time a very spontaneous and very small idea, born of the desire to drum up more dancers together. In 2016, the carpet grew suddenly and space had to be increased. By planning the Flying Carpet 2017 at the latest, it was clear that we flew past the finish line. From the idea a kind of regulars' table for oriental dancers became a completely different kind of event.
Since this year, there is no turning away, the Flying Carpet deserves the name Festival and will continue to grow.
Once a year it will be held in Bonn with the aim of bringing together dancers, dance enthusiasts and celebrating this wonderful passion."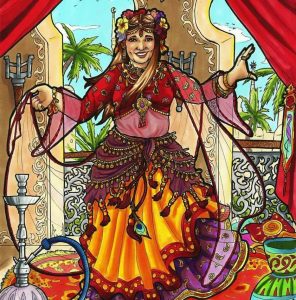 Learn more about the Der fliegende Teppich (The Flying Carpet).