Dates To Be Announced
The Shdema Contact Camp organizers say:
"Living in a 5 Acre Farm In Moshav Shdema in the South Center Israel. We use the fertile soil to grow some of our food and develop a food forest based on permaculture principles. We spend our days building, dreaming, practicing yoga, meditation, contact dance, and sharing meals. We have created a large straw bale building,communal kitchen, two original yurts, and a geodesic dome where we all come together to share our passions and skills. We are about an hour by bus from Tel Aviv and Jerusalem. You're welcome to join us as a volunteer or participate in one of the activities which happen here."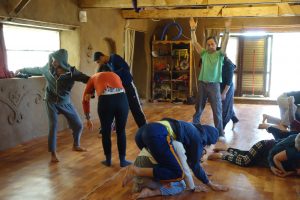 Learn more about the Shdema Contact Camp.