For now, we don't have any information on future editions of this event…
Ever wondered what tantra is all about?
Having take a look at the teachers at the Tantra Spirit Festival this could be the perfect way in. And let's face it, you're unlikely to find a tantra festival in such a gorgeous setting as on the shore of the Adriatic Sea in Croatia…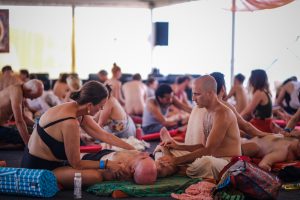 The Tantra Spirit Festival organizers say:
"After an amazing, juicy and powerful first edition, we are launching a second one on the most magical resort in Croatia, that we will have available exclusively for our festival."
Learn more about Tantra Spirit Festival!