Would you like to play more music?
Would you like to learn more about how music works, what makes a good song, to discover new rhythms and harmonies?
Would you like to learn from a community of amateur musicians sharing their skills, tips and tunes under the guidance of a team of professional musicians?
Would you like to be part of a band performing for a crowded church?
Then you're welcome to join us at the Festival of Musicality in the Czech Republic 🙂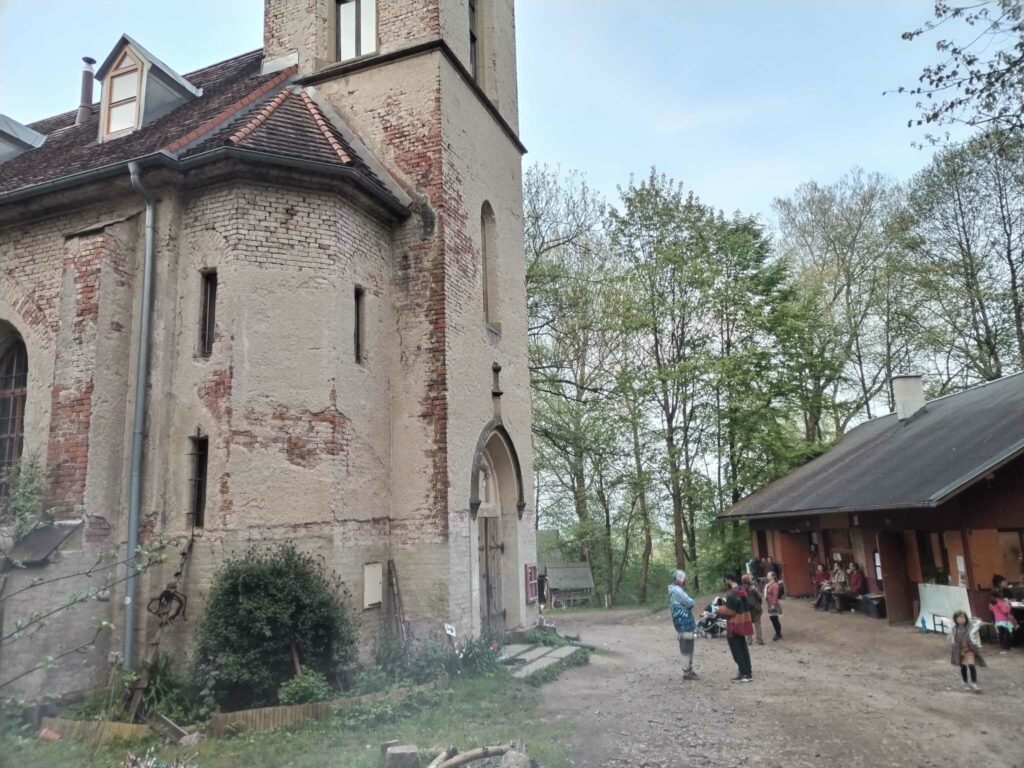 It will be held in a magnificent old church in the middle of a forest and all week we will be running workshops on singing, songwriting, percussion and composition. We'll be playing and jamming in the church, in the forest, around the fire, there will be melodies and music everywhere at all times.
The festival is like an alternative band camp where self-expression and exploration are at the core of all the music we make and everyone is welcome regardless of their level or experience.
And at the end of the week you will play in a newly-formed band, choir or solo act for a crowded church eager to hear you play 
You can either stay in one of the cabins or put up a tent, there are warm showers and we will make all the vegan food and tea and coffee.
So pull out that trumpet, drum or guitar that's been lying under your bed for years'and come to join us on a journey deep into the heart of music, the universal human language 
Learn more about the Festival of Musicality!