Tantra festivals are on the rise in Europe and the XI International Festival of Tantra, Consciousness, Shamanism and Relationship for Singles and Couples at the "Here and Now Center" in Poland is at the forefront of these.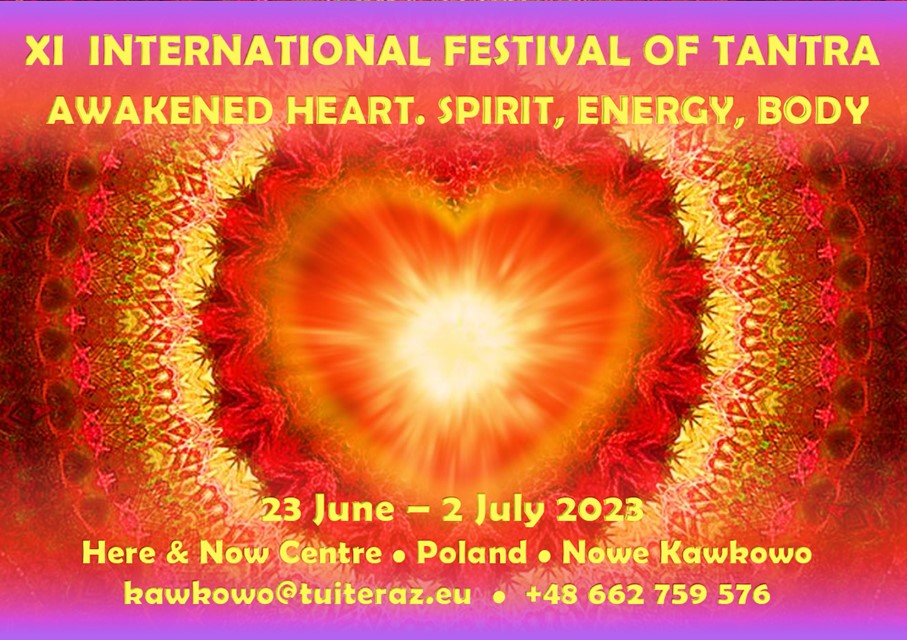 The tantra festival organisers say:
'Do you want to:
learn to feel true closeness to your loved one?
find out what embodied spirituality is?
create more depth and connection in your relationships?
feel more alive, full of love and joy?
learn to experience deep love and intimacy?
If so, this is the perfect place and time for You!
We invite you to spend 10 incredible Festival days during which You can take part in numerous workshops, lectures, meetings, ceremonies, rituals, concerts, shows and parties!
Learn more about the Polish Festival of Tantra!