Just one more reason to visit Italy… To practice yoga, enjoy nature, and of course, indulge yourself with delicious Mediterranean food.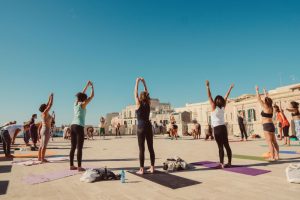 The retreat organizers say:
"Depart for a journey, discover your deeper SELF and the people that surround you.
Re-discover why human interactions are the key to happiness and participate in yoga classes and cultural activities to meet the local warming community, be fully present in time and space.
Regenerate yourself with fresh Mediterranean delights, accommodation in typical homes, amazing views, and return home with a new YOU."
Learn more about the 8 Day Light Italy Week: Yoga Vacation.