Spend 6 days improving your body and mind in Portugal. Yoga, pilates and meditation classes will be waiting for you.
They have more dates available.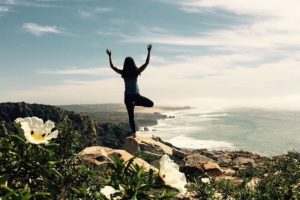 The retreat organizers say:
"Imagine a week on the area of the "Moon Hill" – Sintra.
Yoga. Delicious healthy food. Stunning coastline and close proximity to nature's beauty.
A chance to deepen and renew your yoga and meditation practice or just discover their healing benefits through daily Vinyasa Flow and Hatha classes, and guided meditations.
Learn more about healthy living and ways to nourish your body, mind, and soul."
Learn more about the 6 Day Yogi Adventure and Meditation.