A holistic weekend… You'll learn new skills and rest. Yes, both possible at the same time. Qigong sounds pretty interesting. If you say, "What is that?" Let me take you to the National Qigong Association… According to them, "Qigong can be described as a mind-body-spirit practice that improves one's mental and physical health by integrating posture, movement, breathing technique, self-massage, sound, and focused intent."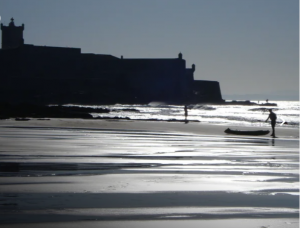 The retreat organizers say:
"Learn how to breathe – learn how to meditate – learn how to balance your body's energy. Take a weekend getaway in sunny Portugal following a fun relaxed program designed to boost creativity, support your New Year's introspection, and tease your senses through workshops and activities that will challenge your cognitive mind to discover new perspectives of reality and hidden personal skills!"
Learn more about the 3 Days Meditation and Qi Gong Weekend: Inner Tourist Holistic Getaway.