Heartbeat Festival Women is for women to come together, explore and celebrate in an environment full of art and creation. It is a good way to spend a couple of days with like-minded women and get inspired. You will be singing, dancing and spending your days with diverse workshops.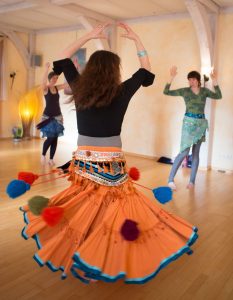 According to Google Translate and our poor German, the organizers say:
"This is an invitation to women's circles in which we create a safe space and together rediscover the power of the feminine. A weekend full of wonderful workshops, offered by many different speakers, who welcome and promote our feminine, spiritual nature. A place to rest and a rich memory of the female heart and our inner temple. A space in which we reflect, celebrate and strengthen each other as women.
We can drop our masks and see the beauty of our authentic face in all of our glory and vulnerability. A sacred space to return to the wisdom of our own feminine roots and to listen to what we know to be true in our bones and in the depths of our soul."
Learn more about the Heartbeat Festival Women