Heartbeat Festival Women is for women to come together, explore and celebrate in an environment full of art and creation. It is a good way to spend a couple of days with like-minded women and get inspired. You will be singing, dancing and spending your days with diverse workshops.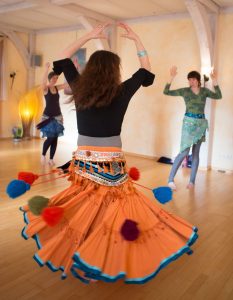 According to Google Translate and our poor German, the organizers say:
"The festival is inspired by the work of Chameli Ardagh and the Awakening Women Institute.
Awaken your feminine power and live who you really are! This is an invitation to women's circles in which we create a safe space and together rediscover the power of the feminine.
We connect with meditations, sharing circles, nourishing encounters and touches, healing rituals and dance deeper with our own sources and celebrate, laugh and dance as in the old days in the circle of sisters. This is how we can return to our daily lives nourished and full of inspiration. We rediscover our own body, discover hidden desires and longings, and find new ways of unfolding and expressing ourselves for all of this."
Learn more about the Heartbeat Festival Women