If you are yearning for a meaningful, peaceful experience, join your fellow open-hearted beings at Sacred Gathering. 30 artists and guides, 30 concerts, and 250 participants come together to build a transformative community over 6 days. Enjoy a family atmosphere while you participate in a variety of dance and voice workshops to cultivate your body and soul.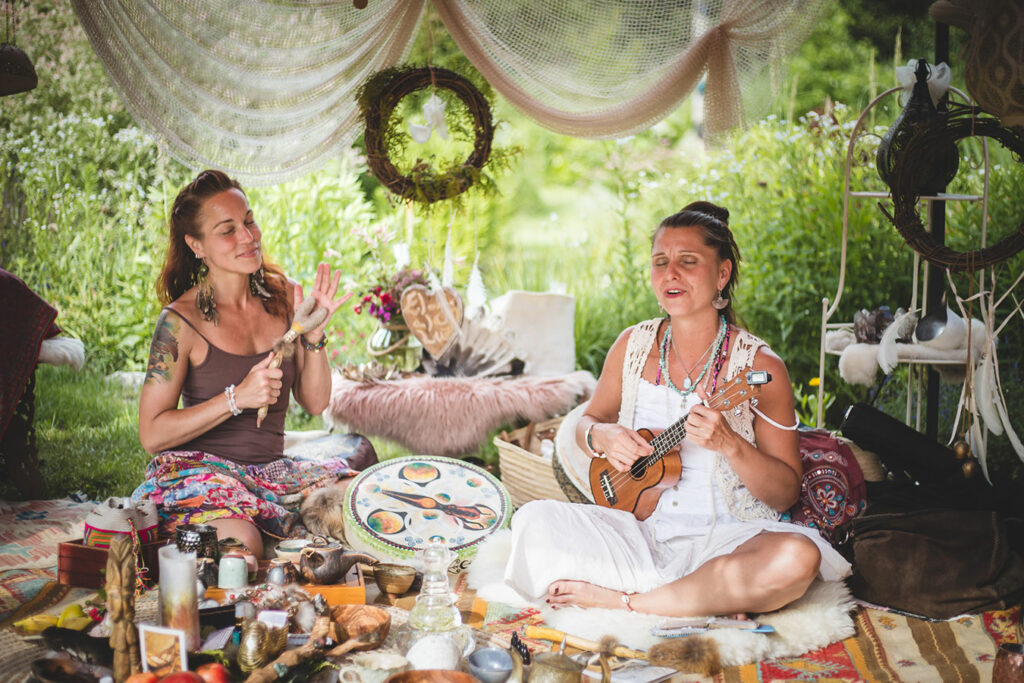 The festival organisers say:
"We conceived the program in a more "artistic-practical spirit", where through joint dance, voice, workshops with various topics, live music, and being together we remind ourselves that we are one tribe in connection with the Earth and with each other.
We have not forgotten the popular relaxation zone and massages, great vegetarian food and other caresses for body and soul, for example in the form of joint rituals, through which we honor the elements from which we are all created. This meeting is an ideal opportunity to spend a few summer days in living nature and in the company of like-minded people."
"We create the Sacred Gathering dance and music meeting with the intention of meeting our "tribe", which has been built up over the last years, with the intention of celebrating life together, growing through co-creation, relaxing through music, dance and song. You can look forward to live concerts, inspiring workshops and of course lots of dancing. Nature, vegetarian delicacies, fire, massages and loving time spent with people who want to enjoy enriching days together in harmony with themselves, others and nature."
"A festival with a unique atmosphere, with a vegetarian diet, without drugs and alcohol, in nature, and supporting a self-sufficient approach and self-development. Our meeting will be dedicated to connecting with our heart and the heart of humanity. A six-day birthday celebration this year! Tastings of contact improvisations, voice, movement and tantric workshops, massages, painting and much more await you. And of course lots of live music and new names."
Learn more about Sacred Gathering