Bringing together the best performers in all of Sweden together, the Swedish Juggling Convention is an annual 4-day event organized by Swedish Juggling Association.
The event is an open space for many circus disciplines apart from juggling as well. It is filled with plenty of games, workshops, and other shows as well.
SJC 2020 was postponed due to the pandemic, and the organizers have not yet confirmed the details of this year's event.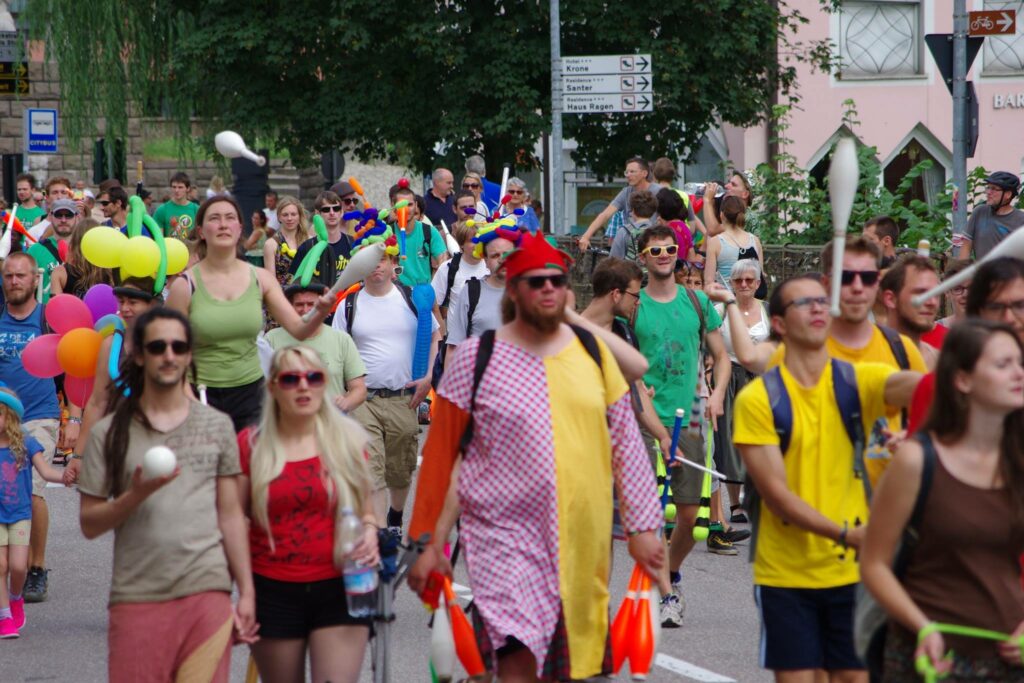 The festival organizers say (translated):
"The biggest SJC in a long time! More performers, better venues and more opportunities for circus people.
There will be games, workshops, shows, a volleyball club tournament at a venue that fills the needs of several different circus disciplines, such as slackline and aerial acrobatics. At the moment we are trying to find the best performers for our gala show. If you are interested in being a part of the show or have a workshop you would be interested in arranging, please reach out to us."
Learn more at Swedish Juggling Convention