Women's Wisdom Iyengar Yoga and Surf Retreat located close to the beautiful beaches of Faro, Portugal, is perfect for women's connection,  their cycles and strenght.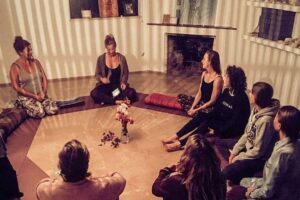 What the organisers say:
"A very special women's retreat. A week filled with laughter, joy, and warmth. We only host small groups so that there is enough personal attention for everyone. This is a beautiful coastal retreat amidst nature enjoyed with the most delicious prepared meals".
Learn more about Women's Wisdom Iyengar Yoga and Surf Retreat