The Oceans and Flow organizers say:
"Explore your creativity. Awaken in your body spontaneous and authentic movement, in amazing natural spaces along the island. Develop physical abilities. Dance on a empty beach. From land to water, explore the dance in warm waters and feel the freedom to fly in partnership."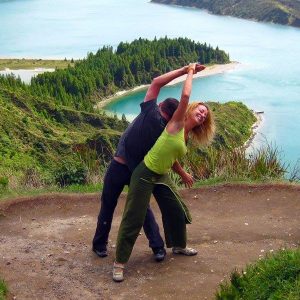 Learn more about the Oceans and Flow.