They offer multiple classes and you can choose from one of the two pathways. You can either choose "singular classes" in which you can drop in or out whenever you want to or you can choose "series of classes" in which you commit to go all of the classes.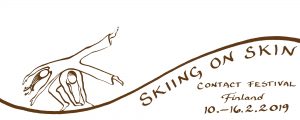 The Skiing on Skin organizers say:
"Welcome to the 12th edition of Skiing on Skin: the Contact Improvisation festival in the middle of winter, in the middle of nowhere.
SOS has a special flavour as a CI festival. It's a community organised festival created for the last twelve years by around 15-20 organisers who give their time and energy for free.
This year we will offer a heterogeneous mix of single classes, multi-class workshops, one classical intensive, research labs, lectures, discussions and other activities together with jams. Only the intensive requires you to commit, otherwise you make your own pathway through the festival as you like.
Registration is open 1.11.2018."
Learn more about the Skiing on Skin.