(2018 dates to be confirmed)
The Summer of Eros is a summer long festival with workshops and circles exploring sacred sexuality in the Valle de Sensaciones (Valley of Sensations) in Andalucia, Spain.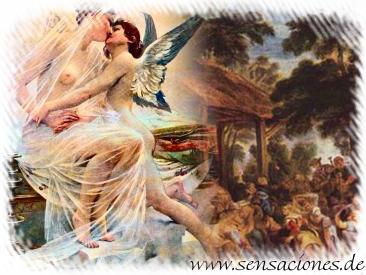 The organisers say:
'This summer, for the first time, Valle de Sensaciones is producing a sensational immersion into the lands of Eros. Together with world-renowned teachers, facilitators and guides of tantra, sexual shamanism, conscious sensuality, polyamory relationships, heart-connected, authentic and nature inspired intimate relations we present you two months of juicy adventures.
'This is a play-time, this is an experimental adult playground, a laboratory of community turned on at heart, a tribal journey with erotic energies and life-force of creativity, two months of festivity with gods and goddesses. Find empowerment by living your full potential and celebrating life. Find a paradisiac place on Earth where human interactions are authentic, hot and soul nourishing.'
Learn more about the Summer of Eros!