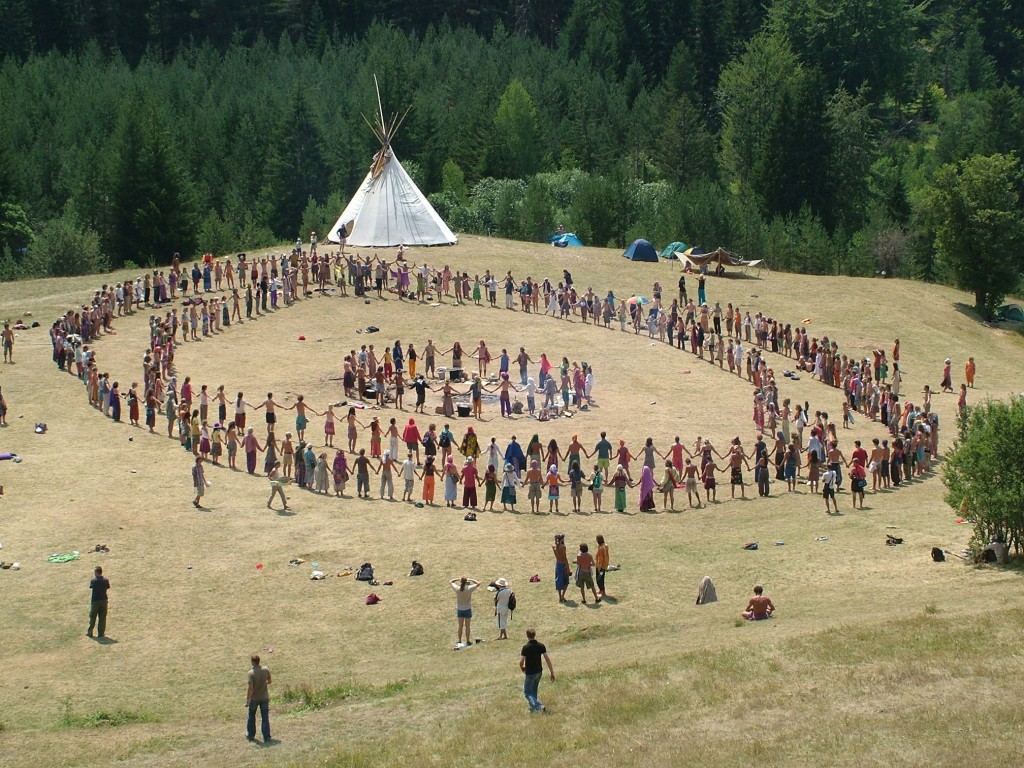 We keep an up to date list of where the next Rainbow Gatherings are in Europe but we thought we might keep a slightly more incomplete list of Rainbow Gatherings around the world, too 🙂
Rainbow Gatherings are not festivals, however. If you would like to go to one please know that:
you should not bring alcohol, drugs and electronics
there is no leader or organiser – if you come then you are part of it
bring a spoon, a cup and a bowl
Rainbow Gatherings are funded by your donations after each meal
Brasilian Rainbow Gathering 29 April – 29 May
in Iguai in the state of Bahia.
Rainbow Gathering in India 30 April – 30 May
In the Himalayas close to the village of Barot.
Taiwan Rainbow Gathering 1-30 May
On the east of the island.
Ecuador Rainbow Gathering 30 May – 29 June
American Rainbow Gathering in Colorado 10-30 June (seed camp) and 1-7 July (actual Gathering)
The seed camp is probably the best bit before the whole carnival of tens of thousands of people begins 🙂
Canadian Rainbow Gathering 28 June – 28 July
In Nova Scotia.
Argentinian Rainbow Gathering 28 July – 27 August
In Tucuman, in the north-west of Argentina.
Honduras Rainbow Gathering 28 July – 27 August
Healing Rainbow in Pakistan 10 August – 9 September
Hopefully not in a heatwave..