The Yoga & Arts Festival is a three-day event dedicated to yoga, art, and nature. The beautiful setting of the Schwante Castle Estate provides a chance to deepen yoga and meditation techniques, as well as attend concerts and performances. The festival encourages you to experience the different forms of art with heightened senses and an open mind, and to combine them with one's own creativity.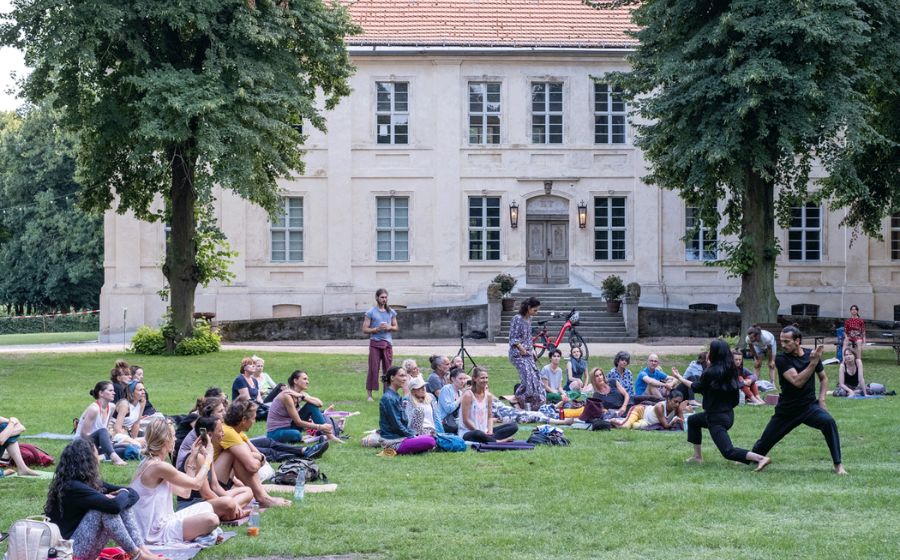 The festival begins with a dynamic yoga session and a summer cocoa ceremony, followed by a three-day program that includes various yoga styles, meditation and breathing techniques, creative writing, Zen archery, a cello meditation, concerts, performances, singing bowls, experimental image design and DJ sets outdoors. The festival aims to help participants release new energy and forces through this diverse program.
It takes place at the Schwante Castle near Berlin, the ten-hectare sculpture park in its beautifully shaped surroundings. The name Schwante has its origins in the Wendish word "swetu," meaning "holy," which aligns with the festival's mission to include spiritual traditions of yoga. The festival includes a restaurant in the brick house, a farm shop, and food trucks providing food and drink for the guests.
Discover more info about the  Yoga & Arts Festival