Unique in the world! An intimate festival accepting just 65 like-minded participants, facilitated by 10 Tantra teachers offering more then 8 workshops daily for you to choose from. 
Throughout this exclusive festival in the green heart of France we will be diving deep! You can expect full spirit, meaningful interactions, connectivity, loving and sharing experiences. A team of well known facilitators in Tantra will offer their knowledge and dedication for you to find your inner guidance, and create more meaningful relationships within yourself and with others.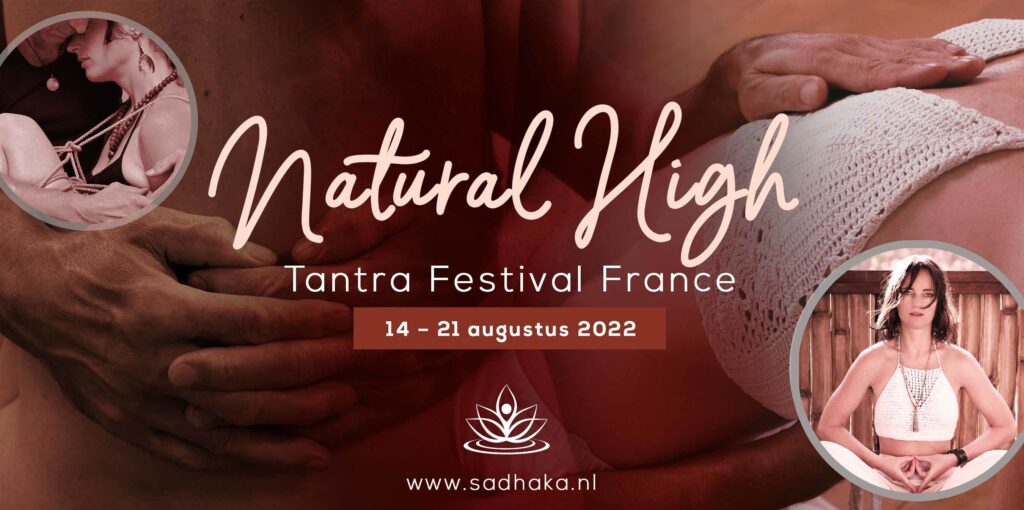 You find in the program Shamanic rituals ~ Medicine dance ~ Tantric puja's – Orgasmic breathwork ~ Tantra Massage ~ Emotional release ~Sauna – Men and women circles ~ Tantra massages ~  Temple nights ~ Ceremonies ~ Erotic power initiations Secret sexuality practices ~ Healing ~ Meditation
A magic toolkit for you, in order to experience you, to (re)discover all your flavours, to grow, heal, liberate yourself, peel of the onion to become more open, free, conscious, alive and reveal the light being that you already are…

You can extend your Tantra experience with an in-depth training prior or following the festival such as Tibetan tantra Massage course, Mindfull Tango & Tantra massage week
Deep love erotic immersion for couples, Opening to the Mystery through the Body, or a full-board stay.
Where: Sadhaka is an energy neutral retreat center in the midst of nature, 2,5 h. south of Paris, with 1 to 6 person rooms, camp site, sauna and swimming lake, offering an all inclusive stay with delicious vegetarian meals.
Prices
Prices are p.p. all inclusive (the festival ticket, 7 nights stay, all meals including drinks, fruit, coffee/tea). 
Room 6 person 695 €
Room 4 person 750 €
Room 3 person 795 €
Room 2 person (couples) 860 €
Room 1 person 960 €
Own tent 750 €
Own camper or caravan 775 €
Sadhaka tent 1 or 2 person 795 €
Sadhaka caravan 1 or 2 person 850 €
Website: www.sadhakaretreats.com
Contact: info@sadhaka.nl