Who wouldn't want to surf the sensual waves of their being – as well as the waves on a Portuguese beach?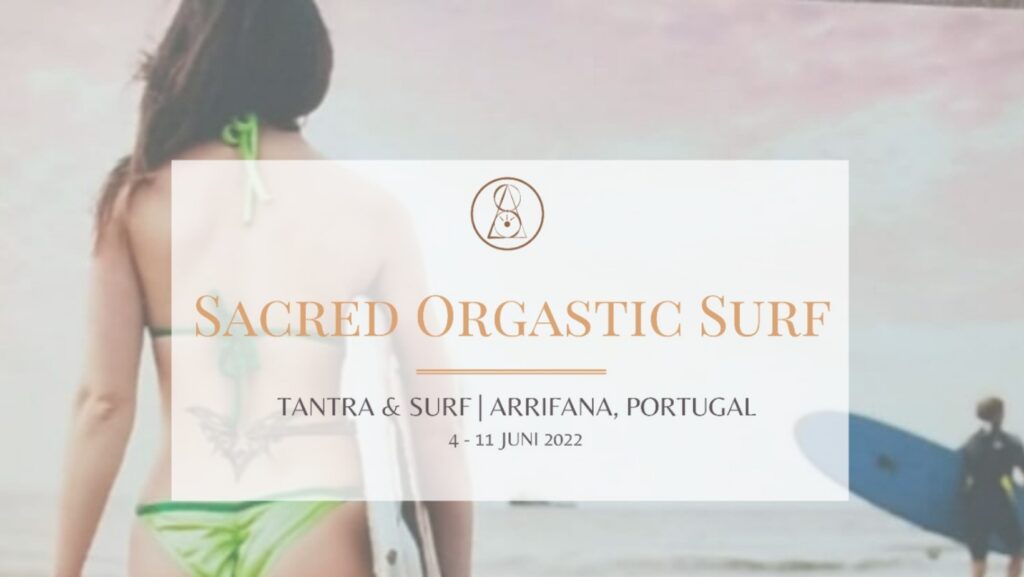 The tantra retreat organisers say:
'Are you curious about Tantra and do you love Beachlife & Surfing? Or do you want to learn to Surf?
Then this is the right retreat for you! We invite you to join our journey. It does not matter if you are a couple or if you are single. It will be a magical and very special week to remember in a beautiful Villa with pool near the most beautiful beachers of Europe.
We carry the week for you, to help you signal. Is it fear? Is it tension? What does this touch me for? Is this really mine? By consciously staying in the moment and with these feelings, you can sink deeper and deeper into who you really are and the relaxation, acceptance and self-love will be more and more palpable. Fun, Limits, Desire and Intimacy are themes that will be central in this Sacred Orgastic Surf ~ Intensive week and where we will playfully come to insight and transformation. In short, an experience that will be life-changing!'
Learn more about the tantra & surf retreat!