Kashmiri tantra in the Spanish mountains!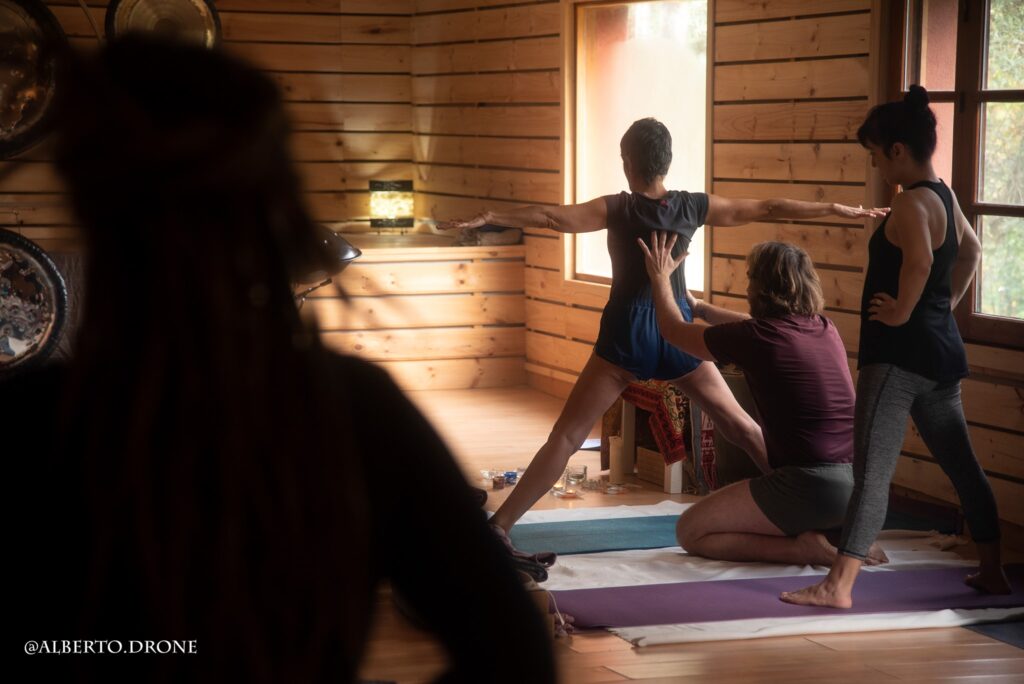 The tantra retreat organisers say:
'One of the jewels that yoga offers us is to open our gaze to the beauty of life.
Through the organic practice of Iyengar Yoga, Hatha, Vinyasa Krama and the meditative arts, we delve into the mysteries of the body and mind.
We enjoy the art of breathing, through powerful breathing patterns and pranayamas. We explore the meditative gaze in stillness and movement, integrating traditional practices with free movement, sound vibration and various spiritual dances.
We are accompanied by traditional Indian tales and myths, and the non-dual philosophy of Kashmir Tantrism. This creates a halo of acceptance and embrace of all that we are.
The space of the Hospedería del Silencio, its food, the landscapes that welcome us, invite you to rest. Nothing to do. And it is here that beauty is revealed, allowing us to abandon ourselves to the game of life.
From the integration of Iyengar Yoga, hatha Yoga, dance and traditional Kashmiri Tantra. A contemporary look using Coaching tools, visualizations and personal leadership for self discovery.
The goal: there is no goal. You can drop down as you feel and are, in a safe and careful space. The purpose is simply to observe you.
From the touch and based on the art of Ayurvedic massage in India, we will travel the landscapes of the body, our own and others, through the hands and the internal gaze.
A week aimed at Yoga practitioners and teachers, dancers, therapists, body professionals, and for anyone interested in a week of self-exploration in the Sierra de Gredos.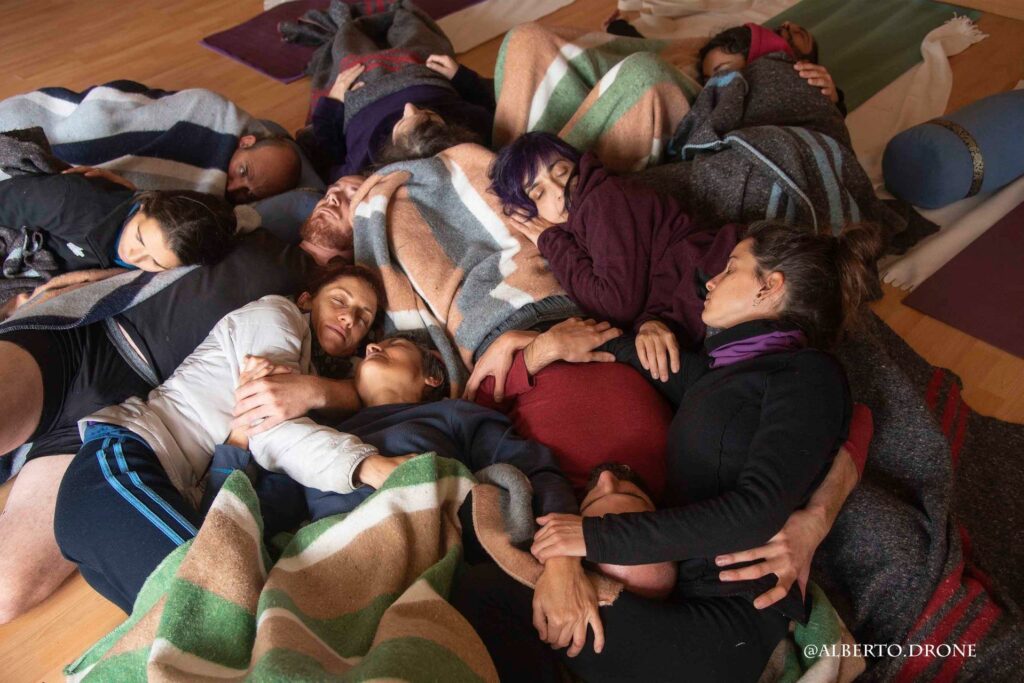 What is traditional Kashmiri tantra or non-dualism?
Shivaita Tantra has a very broad connotation regarding its meaning. With the word Tantra, a very particular conception of one's own reality is detailed and exposes a particular way of observing the world and living in it.
It presents a series of values that are both ethically "good" and, on the other hand, favor the joy and satisfaction of the human being and the individual.
The tantric system is so deep and understandable that no aspect of life remains un-contemplated. Tantrika wisdom forms the basis of a happy and healthy life for both the individual and society. Tantra shows us how to accept such reality and to use its mundane aspects so that they themselves become doors for self-discovery and self-realization.
It presents an integral world view where diversion (bhoga) and liberation (moksa) are synthesized as well as meddling in mundane activities (pravritti) and renunciation (nivritti). Advocates a positive Yoga that embraces and makes everything sacred and good. ;
Learn more: https://matrikayoga.com/yoga-spiritual-dance-and-traditional-tantra-retreat-in-spain/?lang=en