The Conscious Dance Festival will take place at the Sadhaka Centre in France this summer and it looks like an inspiring event.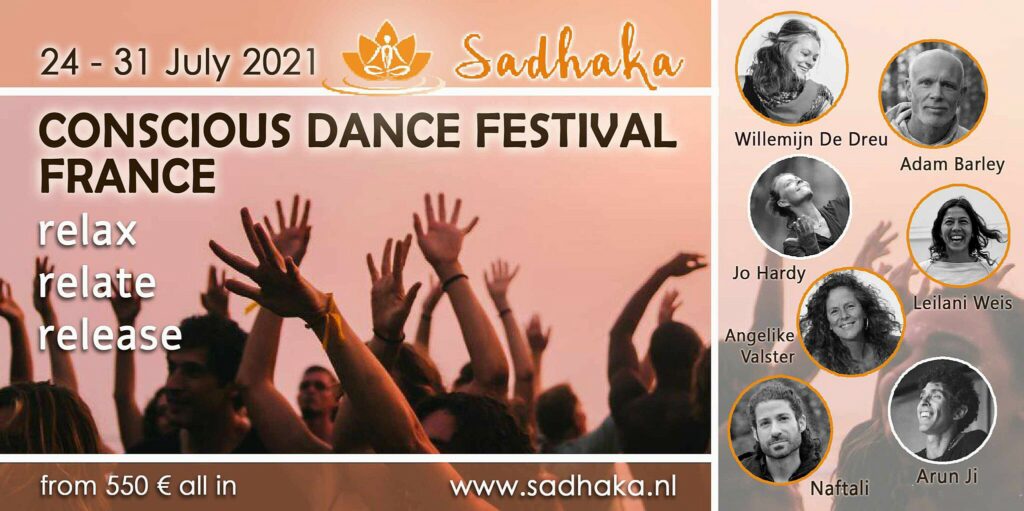 The festival organisers say:
'The past year has been a period of complete change. Worldwide, and for many also personally. Sometimes we welcome change, but often we fear or fight against it. Dance has always been a joyful and supportive way to move with and through change. So we welcome you to this exclusive festival. To celebrate life, in all its forms, with all its challenges and changes.
'To relax your body and mind, to relate with yourself and the people around you, and to release all tension and whatever doesn't serve you anymore in the now. You will be safely held and guided by internationally renowned teachers from a wide range of movement forms. 5Rhythms, Movement Medicine, ZeroOne, Ecstatic Dance, ContactImpro, OpenFloor, Yoga, Voice & Breath work, pieces of life music and more …'
Learn more about the Conscious Dance Festival!