The Sadhaka Tantra Festival is one of many interesting events happening at the Sadhaka retreat center in France this summer.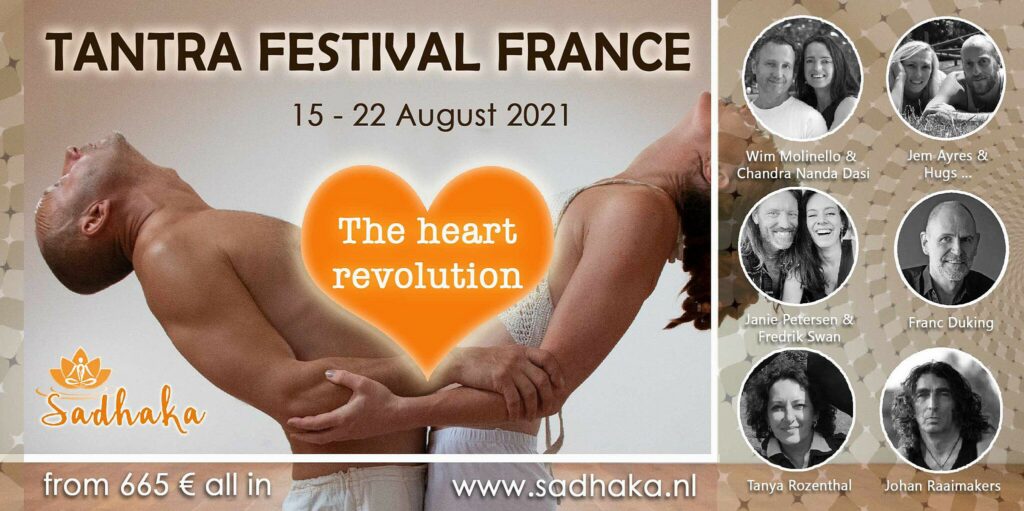 The festival organizers say:
"In the middle France, hidden among nature, removed from the hustle and bustle of city life you will find our exclusive Tantra festival. This intimate festival is accepting just 65 like-minded participants. Everyone is welcome; whether you are a Tantra newbie, a well experienced Tantrika, are single or in couple, of any specification.
"Throughout this festival we will be diving deep! You can expect full spirit, meaningful interactions, connectivity, loving and sharing experiences. Some of the best known educators in Tantra will offer their knowledge for you to find your inner guidance, and create more meaningful relationships within yourself and with others."
Learn more about the Sadhaka Tantra Festival!