Become  a professional massage therapist on the beautiful island of Lesvos, Greece at the Osho Afroz Centre.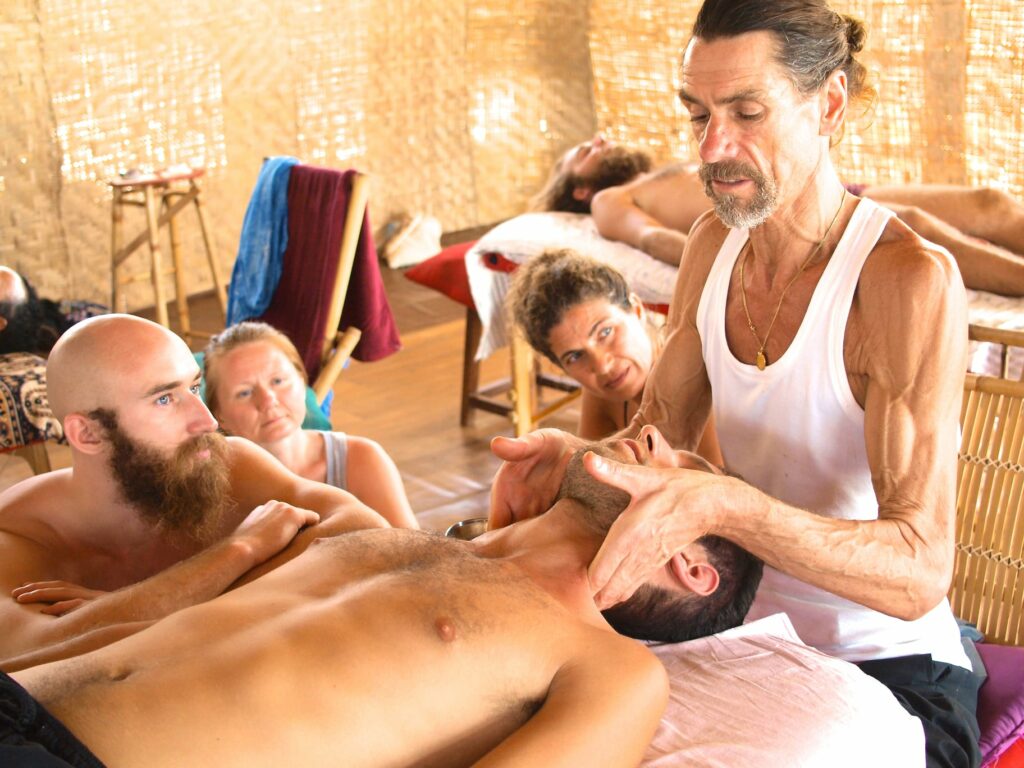 The retreat organisers say:
'A golden opportunity to learn thorough and effective therapeutic Rebalancing massage skills in a meditative atmosphere and become a freelance professional healer/massage therapist..
'In this training you can discover, experience, and learn the art of Bio Dynamic Rebalancing massage plus other closely related techniques. This meditative and therapeutic (spiritual) bodywork has been developed and supervised by Osho from 1978 and has since then been sophisticated by popular and well known therapists. I teach simple and efficient techniques to free the bio energy by dissolving energy blocks and contractions in the Myo Fascia (connective tissue), thus transforming and re-aligning the body.
'In a relaxed and playful way you'll gain the essences of Rolfing, Rebalancing, Tragering (Joint-release), assisted Ayurvedic Yoga stretches, and a few other techniques to qualify you to offer outstanding and effective (BDR)massage sessions.' 
For more info about the bio dynamic rebalancing massage course!