A festival to start the summer immersed in untouched nature, pagan ceremonies, practical workshops, live music, dragons, fairy tales and a lot of fun. Something for everybody, kids and adults, pagan and non-pagan alike.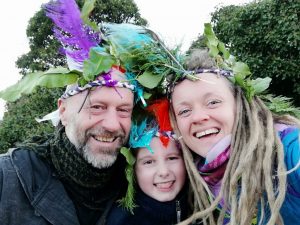 The Spirit of the Marsh Festival organisers say:
" Spirit of The Marsh is a community run, not for profit festival and gathering. Celebrate Beltane with three days of camping in the beautiful Lincolnshire countryside at a family gathering that aims to keep ancient traditions alive.2016's event will be packed with talks,, music, meditations, plenty of Pagan and spiritual ceremonies, children's entertainment and of course, the Beltane fire."
Learn more at the Spirit of the Marsh Festival website.