This year for the fourth time the festival will be taking place in Greece.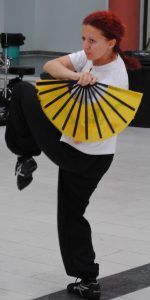 The Taichi Festival Democritus organizers say:
"International exchange meeting between teachers, experts and friends of Tai Chi Chuan and Qi Gong of Europe and the Balkan area aiming to enhance friendship and expertise in the ancient Chinese internal martial and movement art. Exploring Tai Chi through philosophy with an approach of the work of the great philosopher Democritus of Abdera."
Learn more about the Taichi Festival Democritus.