For now, we don't have any information on future editions of this event…
Contact by the Sea will encourage you "not-doing" (wei-wu-wei in the Chinese of Lao Tzu)… Sometimes the simplest thing is the hardest.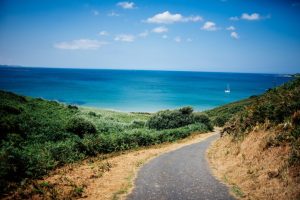 The organizers say:
"Is it a whole week of Contact improvisation by the sea!
To sum up the invitation : firsts parts of the days will be dedicated to enjoy summer & local wonders (beaches, trails, visits, farniente, improv jams, picnics…). Afternoons will allow to meet invited teachers univers et evenings will be about joyfully rolling and jamming !"
Learn more about the Contact by the Sea.