Employing a blend of techniques such as tantra, biodanza and shamanic rituals, the Awake As Love retreats are part of the varied program offered at the retreat center, Awakeland, in South Portugal.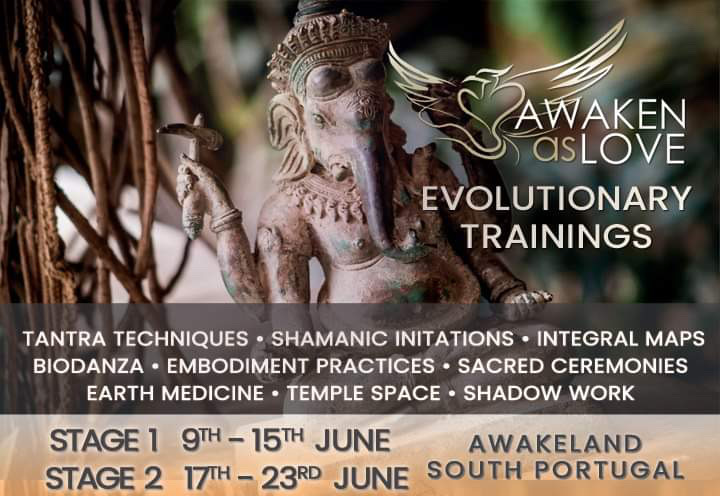 Stage 1 – The Initiation
The Awaken as Love Initiation is a journey open to everyone – it begins with a choice to go on an adventure that will expand you beyond the boundaries of your current existence. What will it bring to you? More awareness, more love, more inclusion, more juice to your life and more depth if you allow it.
This first stage is called "Initiation" because if you choose this then all your experiences up til now have led you to this point and you are obviously ready to step into a wider reality – in doing so you enter fresh and new, open to discovering more.
As you step into this journey you will encounter maps that help you understand the larger world and your place in it (this is beyond your imagination), tools which help you to play more fully in this world, embodied experiences which help you to anchor a new reality and finally ongoing resources which help to integrate and incorporate this into your life.
AAL Stage 1 9-15 June
Stage 2 – The Deepening
On completing the Initiation stage of this journey you will have downloaded a new operating system into your consciousness. Many of the tools to bring your personal empowerment will be sitting in your pocket. Whether you use them or not is now up to you…
One way to really bring these more to life is through the Deepening process where the knowledge you have gained becomes digested into your being and emerges as your own wisdom, that can be expressed in your own words.
The deepening process takes you beyond the personal realms and into the unknowable as you undertake a shamanic death of all the conditioning that was given to you from outside and a rebirth as the deeper YOU emerges.
AAL Stage 2 17-23 June
The Venue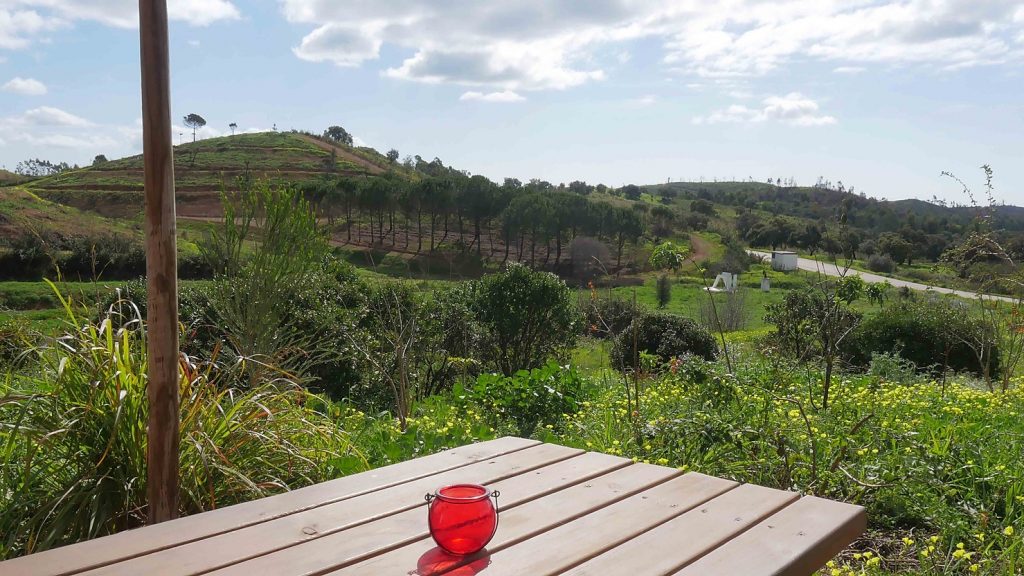 Awakeland Portugal is situated between the Monchique mountain and the Atlantic ocean. Awakeland is a unique community in Europe based on the principles of meditation, yoga and shamanism. We offer meditation, yoga and bodywork workshops, retreats and therapies, with various types of accommodation to suit your needs. We are constantly evolving to fit the ever-changing flow of our society. Awakeland invites the opportunity to go deeper inside ourselves, closer to our true essence. To be present, tapping into the spirit of mindfulness meditation therapy and self-discovery. A place for us all to come together, to grow and share in truth.
https://portugaltantrafestival.com/retreat/
Awaken As Love Stage 1 – the Facebook event page
Awaken As Love Stage 2 – the Facebook event page