The Awake Dance Celebration is one of many festivals and events held at the Awakeland Centre for Reforestation in South Portugal.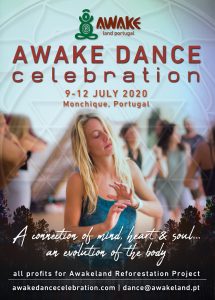 The festival organisers say:
'Awake Dance Celebration is a gathering, an encounter, an opportunity to express ourselves through dance.
Dance has always been  a part of human culture as a ritual and celebration.
Through dance we liberate emotions and blockages, we meditate and become conscious of our body, we have fun, and joy inevitably pulses through the body. Dancing is one of the best gifts that we can give ourselves.
During these 4 days we will experiment nine different dance masterclasses… here we can sing, meditate, play, relax, and share the same passion…. DANCE!!!'
The Venue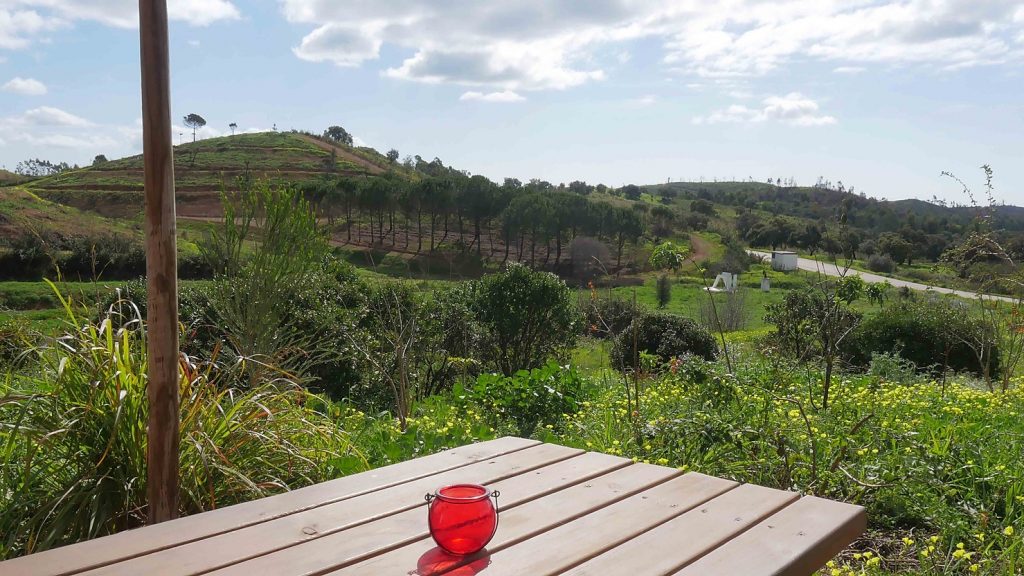 'Awakeland Portugal is situated between the Monchique mountain and the Atlantic ocean. Awakeland is a unique community in Europe based on the principles of meditation, yoga and shamanism. We offer meditation, yoga and bodywork workshops, retreats and therapies, with various types of accommodation to suit your needs.  We are constantly evolving to fit the ever-changing flow of our society. Awakeland invites the opportunity to go deeper inside ourselves, closer to our true essence. To be present, tapping into the spirit of mindfulness meditation therapy and self-discovery. A place for us all to come together, to grow and share in truth.'
https://www.facebook.com/events/672020659871891/