A private retreat by the sea in beautiful Malta. The program can be adapted to your wishes and they have more dates available.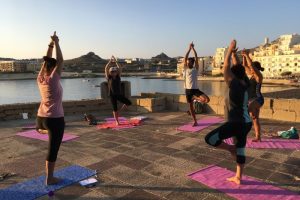 The retreat organizers say:
"Are you looking for relaxation, new energy and some time for reflection by the sea? Taking a break from daily life at the magical island of Calypso?
Then a yoga retreat in Gozo is a wonderful way to energize, relax, and enjoy! Daily private yoga and meditation classes at spectacular outdoor venues, a private apartment right by the sea and healthy and delicious food."
Enjoy the sunrise and sunset while watching the waves and balancing the body, mind, and soul.'
Learn more about the 8 Day Energizing Yoga Retreat by the Sea.