If you are at a crossroads and need to relax and figure things out, a trip to Ibiza may be a good option. This retreat will guide you through yoga, mindfulness, meditation, mantra, and mudra… And of course, delicious foods!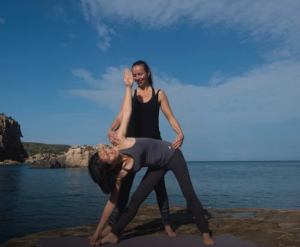 The retreat organizers say:
"Experience freedom from the limiting beliefs holding you back in life? Find, trust, and follow your inner wisdom? Choose a path of joy instead of pain? Nurture and support yourself in a holistic way? Create and live a life you love? Within this retreat, you'll be nurtured and supported as you delve deep into your psyche to uncover the essence of who you really are, what you truly want in life, and your unique path to creating the life you love. If you're ready to step beyond your everyday experience and take action to transform your life, then this is the personal retreat for you."
Learn more about the 6 Days Find Joy Within Personal and Transformational Yoga Retreat.