Let's start with the basics… What is a sound bath? Here is something to read about sound bath.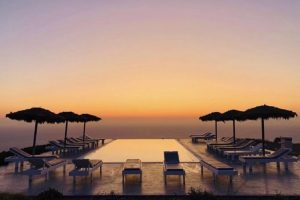 The retreat organizers say:
"Yoga, sound bath, and culture.
Indulge your body, mind, and soul, titillating your senses with only the sights, sounds, tastes, and smells that the beautiful island of Santorini can offer!"
Learn more about the 6 Day Yoga, Sound Bath and Cultural Retreat.