You will be learning about breathing techniques, energy locks, practice meditation and yoga with an experienced teacher.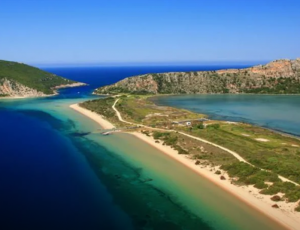 The retreat organizers say:
"A retreat based on Integral Yoga which includes 3 hours of yoga practices daily, in a hidden luxury resort hotel with a stunning sea view, in the middle of an olive yard.
The practices aim to introduce and bring you deeper into the ancient techniques of Yoga. A spiritual journey for awareness and the equilibrium that will accompany you during this yoga vacation and beyond!"
Learn more about the 5 Days Yoga Retreat in Kyparissia.