Practicing yoga by the beach. Isn't that sentence tempting enough…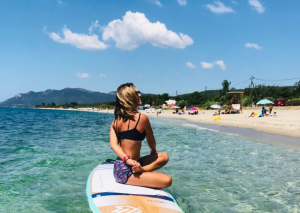 The retreat organizers say:
"Welcome to our Beachlife & Yoga Retreat in Halkidiki, Greece the 9th to 13th of September. We have 5 days of greatness planned for you, packed with love for your body, mind, and soul.
Are You Ready For Some Soulful Fun?
Do you like listening to the sounds of the waves whilst saluting the sunrise with a morning yoga? Are you the type that feels alive when mixing adventures with me-time? Well, then yes – you are our kind and we will be a perfect match. Please do not hesitate if you have any questions, we are just an email, call or DM away."
Learn more about the 5 Day Yoga & Beachlife Retreat.