You will be away from home, engaging with like-minded people from different backgrounds and practicing yoga in a beautiful boutique hotel.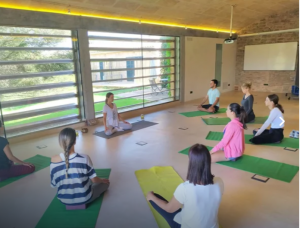 The retreat organizers say:
"A holistic retreat including life coaching, nutrition, yoga and meditation, and social engagement. A setting to disconnect, to refocus, and to find purpose in life. A boutique hotel in a wonderful location near the Port d'Alcudia in Mallorca and a carefully selected program to enjoy a unique experience. Come and join A Meaningful Life for a life-changing retreat that will make your life better!"
Learn more about the 4 Days Meaningful Detox Oct 2020: Nutrition, Life Coaching, and Yoga Retreat.