They have a very rich program in which you will dance, move, have spa time, practice yoga and meditation.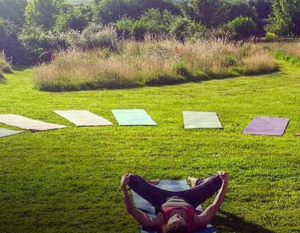 The retreat organizers say:
"Chillout Retreats and Champneys Health Spa offers their established retreat expertise and award-winning formula to bring you the ultimate chillout experience. Throughout your weekend with them, you can relax, enjoy the vast grounds on a guest bike or on foot, play tennis, take a dip in the swimming pool, or the steam room. For the ultimate treat, Champneys' own therapists will work their magic with over 90 treatments. It's a lovely piece of heaven and will unwind any tired mind and soothe the soul."
Learn more about the 3 Days Luxurious Champneys Health Spa Retreat with Meditation.