Surf, yoga, paddling, ocean walks, bike riding, healthy food, small group, and small village… If these sound appealing, you should check this one out. They have more dates available.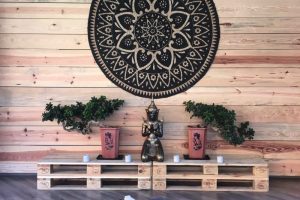 The retreat organizers say:
"Enjoy this short trip to the ocean and take this opportunity to dive into the magic world of surf and yoga. You are worth a luxury revitalizing stay at our surf and yoga lodge.
Just south of Porto lies Furadouro, a small seaside village with kilometers of virgin beaches and is one of Portugal's most secret surf destinations. Yoga, surf, fluidity, fresh salty air, and Portuguese tranquility is about to begin.
When doing both yoga and surfing, you will discover a new natural flow within yourself and your performance. Start your day catching waves and end it with a sunset Yin Yoga session."
Learn more about the 3 Day Fluidity Yoga & Surf Eco Retreat on the Beach in Porto.