For an affordable price what you can do for a week?
a) Have a vacation in Fuerteventura
b) Windsurf
c) Practice yoga
d) Surf
e) All of the above
The correct answer is "e" with this retreat. Now read more about this retreat by following the link below and forget about this traumatic school experience! They have more dates available.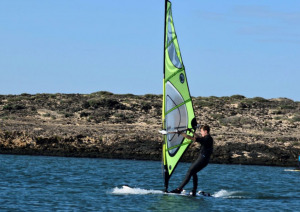 The retreat organizers say:
"Combine watersport and yoga in Fuerteventura, Europe's watersports paradise.
Daily Yoga classes, Windsurf lessons, Surf lessons or rental, it's about having a relaxing but active escape, under the sun.
A week to recover, learn new things, improve your self and enjoy time on the beach and in the ocean."
Learn more about the 8 Day Windsurf & Yoga Retreat in European Hawaii, Fuerteventura.