If you are into water sports and yoga and in love with nature, you may want to check this one out.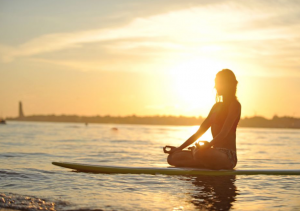 The retreat organizers say:
"Supporting you in recharging your body and soul is one of our missions. We have created a wonderful and unique place to welcome you.
There's nothing like getting to a charming house that combines modern style and traditional elements.
Improve your physical abilities, promote a healthy and active lifestyle and raise your awareness to respect nature using your body and mind.
Surrounded by wonderful places, we want nothing more than for you to discover and explore them all. Our all-inclusive surf and yoga retreat is the perfect getaway for you.:
Learn more about the 8 Day Ocean Lovers Surf and Yoga Retreat.