Sunbathing in the UK!? Obviously it is possible…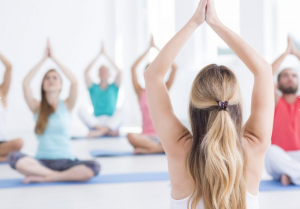 The retreat organizers say:
"Kick start the new decade with a New You! This isn't just another wellbeing retreat – this is a radical intervention to reclaim and revitalize your life!
Join an exclusive small group with personalized support in luxurious settings including healthy sunbathing (yes really, save on your carbon footprint, sunbathing in the UK!), to transform your body and mind to gain a renewed sense of vitality.
Y42 merges age-old wisdom with the latest "wellbeing hacks", to leave you feeling energized, inspired with greater clarity to build healthy daily habits to achieve your life goals …with a friendly and fun inspiring community."
Learn more about the 5 Day Yoga, Detox & Wellbeing Retreat with Safe Sun.