Detox in beautiful Malaga sounds pretty good…  In addition to yoga classes, meditations, Ayurveda workshops and power talks they also offer 4 daily juices and detox broths!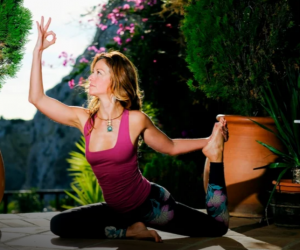 The retreat organizers say:
"The act of detoxification can be more intense than traditional retreats but it can be a life-changing experience for your whole being. This top detox and yoga three-day holiday will ensure that your system is fully cleansed and your mind is rejuvenated by the time you return home. Receive personalized treatments and health advice, benefit from a specific diet, and renew your spiritual connection. This offers you an intimate getaway with wonderful food, yoga, guided meditations, and nutritional and lifestyle advice. Focus on your health and well-being on this rewarding yoga and wellness getaway! Immerse in nature with walks along the Sierra de Las Nieves Reserve Park!"
Learn more about the 4 Days Mountain Haven Detox, Meditation, and Yoga Retreat.