They offer two packages: 'Women's Yoga & Surf' and 'Women's Wisdom & Yoga' and both will include yoga and mindfulness meditation. There will be plant-based meals and you will be surrounded by like-minded women.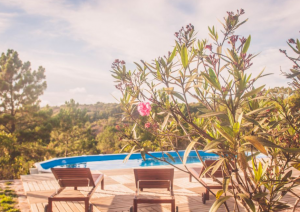 The retreat organizers say:
"Become the physical embodiment of your soul so that you discover the woman you were always meant to be.
Rediscover your strength and living according to the natural cycles of life. This retreat is hosted by women for women. Each of the hosts will bring input on women's health and cycle (sense) awareness through our own field of expertise and via our own struggles and joys as a woman.
It will be a week of connecting, embodiment, and laughter. Connection to our inner and outer nature.​​"
Learn more about the 7 Day "Women's Wisdom" Iyengar Yoga & Surf Retreat in Portugal.