A retreat to get inspired while learning more about yourself through meditation, training, and walks…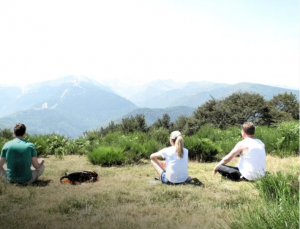 The retreat organizers say:
"This retreat-workshop brings together mindful awareness, personal growth through meditation, and therapeutic development through relationship. If you are someone who understands how important it is to know yourself in order to achieve balance in the modern world, then this is for you. If you are someone who knows the importance of relationship – with ourselves, with each other, with our planet – then this is the place to be inspired."
Learn more about the 6 Days Stillness in Mind Meditation Retreat.